Every 86 seconds someone is diagnosed with Pancreatic Cancer. At Project Purple, our mission is to find a cure for pancreatic cancer and improve the lives of patients through support, hope, and compassion. Our programs make a massive impact for patients and their families and to date, we've funded over $1 million in pancreatic cancer research.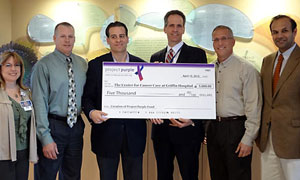 Partnerships with Local Hospitals
Project Purple is dedicated to providing financial support to patients in treatment for pancreatic cancer at Griffin Hospital (Derby) and The Lebo-DeSantie Center for Liver and Pancreatic Disease at St. Vincent's Medical Center (Bridgeport).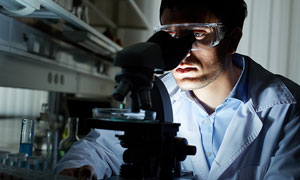 Pancreatic Cancer Research
To date, we have funded over $1 million to pancreatic cancer research. We are passionate about ending pancreatic cancer and need your support.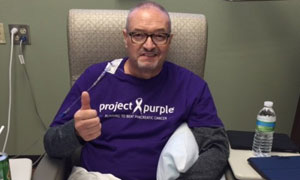 Patient Support
Through collaborating with local hospitals, Project Purple is able to identify and assist those patients who are financially struggling with medical and pharmacy expenses related to their treatment program.